Cloud Based Solutions
Cloud based solutions means you can host a software platform in a remote location that can be accessed anywhere, your office; your home or on an interstate/overseas business trip via the internet.
Cloud based solutions also reduces the need for costly infrastructure in-house especially when you aren't sure how quickly your business or service will take off. With this technology servers can be ramped up in busy times and then fine-tuned when it gets slower due to seasonal demands.
Freom's cloud based solutions offers convenience and versatility for all sized businesses; it is no longer just for the larger corporations.
.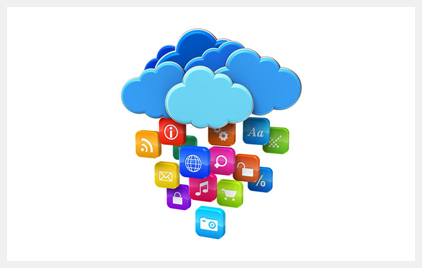 Cloud servers are like a typical server i.e. capabilities and functionality but are accessed remotely from a cloud service provider.
A cloud server may also be called a Virtual Dedicated Server (VDS).
Cloud servers do not suffer from the usual server hardware problems and they have all cloud computing, benefits, i.e. they are stable, fast and secure. Therefore, your site will run faster on a cloud hosting server than to a traditional server with similar price. Cloud servers are scalable which is another reason they have become so popular.
Cloud Data Storage means saving data to an off-site storage system instead of storing the information to your computer's hard drive, USB or other local storage device. Cloud storage has a few advantages over your local hard drive. For example, by storing your data on a cloud storage system, you'll be able to access to that data from any location where the Internet is available. Local hard drives can fail; be damaged or even stolen so doesn't it sound safer to use cloud data storage? You also don't need to lug around external hard drives or use the same computer to save and retrieve your information.
Off site storage also adds another layer of security, as your data is safe, even from natural disasters like flood, fire and the like at your primary location.
Freom finds the technology of cloud storage to be convenient and offers more flexibility when storing your information.
It is one of those facts of life we should all make backups ever lost those photos; all your contact on your phone; documentation or even an end of term assignment? Truth is, we don't back up stuff nearly as often as we should and we know it.
Freom's offer a service where our online back-up systems run on a daily basis and where we transfer data every 24 hours automatically. We know how valuable your data is to the running of your business, or just to make sure you keep all of those valuable memories.
D-Mail Email and SMS Marketing Software
Whatever field of business you are in, D-Mail adds an extra dimension of impact to your Internet communications. While your competition makes do with dreary, plain text mails, you will really stand out with an eye-catching, colourful and totally professional presentation. Your communications will feature your own, original corporate style and layout showing your logo, contact details, attractive images and memorable overall visual identity. You will have a professional and personal touch that will see you stand well out from the competition.
D-Mail is especially great for large amounts of emails through mailing lists for Clubs and Schools containing a simple unsubscribe feature.
For more information, visit the website: http://www.dmailpro.com.au/
Email List Laundry Service
Over the years some email lists become stale and Freom has an affordable service that will check your email list for valid email addresses before you start sending out newsletters or sales specials. This is especially useful if your plan has a limited amount of emails you can send out per month, and can prevent hundreds or thousands of bounced emails when you send to your list..