Web Design
Our Web Design Team will create a professional website to meet your needs. We provide a full range of design services that will help you achieve a successful Internet presence.
Custom Web Design
Website Maintenance
eCommerce Store Design
Complete Solutions
Cloud Hosting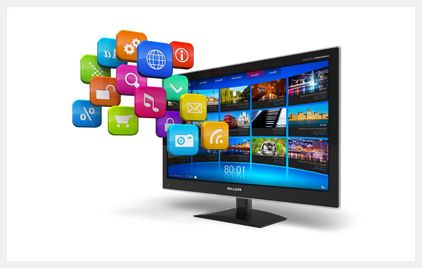 Content Management Systems
There are many benefits to having a content management system (CMS), the main ones being any approved user can quickly and easily manage, create, publish, edit, modify, organize, delete and maintain content data or information of their website. The ability to be able to add and edit inventory (products), description, product specifications, prices, photos as new products come and go without complicated software or programming has made this a very popular option for many businesses.
Many say if you can use word-processing software then you can use a CMS for the basic functions. So you don't have to spend much time on training.
Freom can convert your old website into a CMS based site, or create awhole new site for you.
Freom can help you with a brand new and professional logo to help you reach your target market. Your company logo is an instant reminder of you; let's make sure it sends the right message. We use logo design to connect your physical business to your online business. From as little as $200.00 let's creative something that will help you stand out from the crowd.
Is your website a bit dated? A lot dated? Do you need it to do more? More features? Is your site hard to navigate?
Sometimes you don't need to start from scratch, we can work with you to update, refresh, simplify and give you the features you want while keeping the content of your current website. Updating the styling, graphics and style sheets maybe all you need for a new and invigorated look. We will even let you know if it would be cheaper to begin again; it is all about keeping you happy with the final product.